Karmala Glen
WKC reg. A3M 16510-08 DOB 14-2-08, Riana Glide x Karrawarra Gift
Karmala Glen is only Glide x Gift dog I have used in the stud. He has a beautiful temperament and is a lovely dog to have around, very loyal without being all over you. Glen can turn on enough power to shift anything, then drop back to calm control of his stock like his sire Riana Glide.
I was confident enough of his potential to mate him to a couple of bitches as insurance, before letting him go out for work. He has litters from Karmala Lyddy and Riana Delta Dawn born in April,09. Glen is retired now, in Sydney with my friend Serafino Gallina. 
Karmala Peggy Sue (GlenXDelta) has been retained in the stud, the remainder of that litter are working well. Below is a pic of K.Lyndy(GlenXLyddy) who is owned by Lisha Bennett.  She was mated to Karmala Clyde in 2013 and I used a nice pup from that litter, Benelee Chance(see Sires).
Glen's legacy in the stud will be through Peg's pups by Wilson, Polo and Wings, and through Cherry and Changi(Chance x Brandy).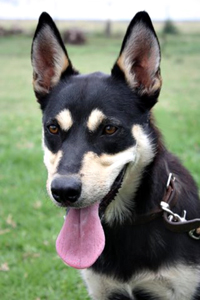 Karmala Glen.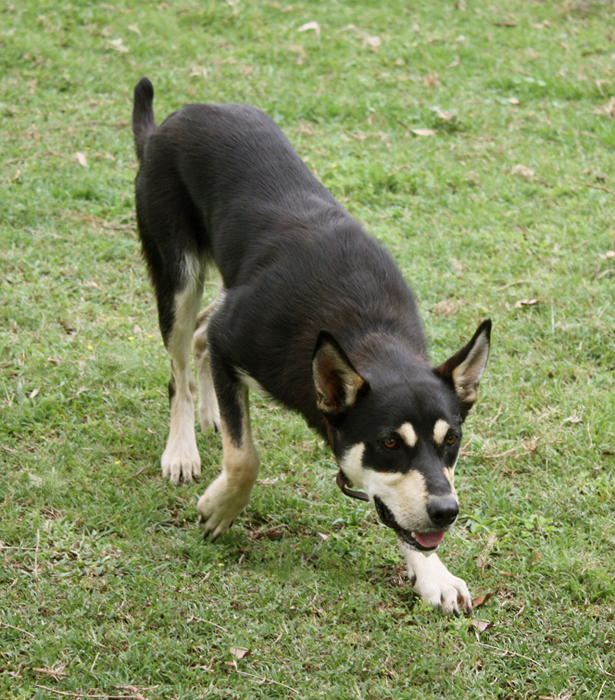 Karmala Glen(Riana GlideXKarra. Gift) aged 1 year.

Glen, Feb.2009.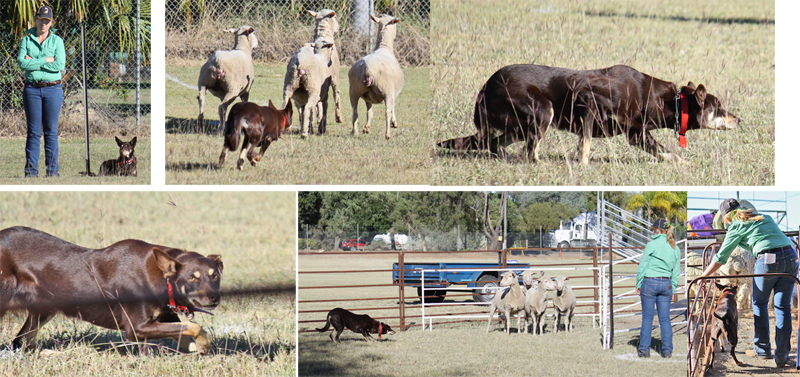 Lisha and Lyndy competing at Blackall, 2012.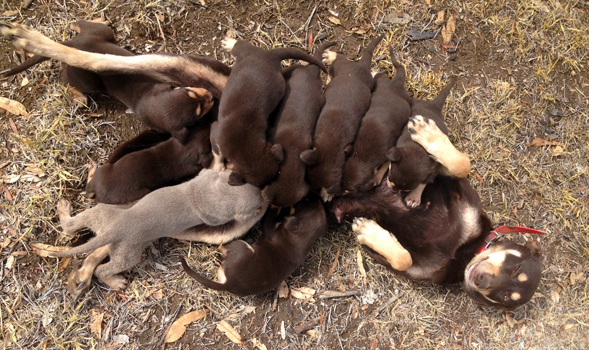 Karmala Lyndy, owned by Lisha Bennett, with her litter by Karmala Clyde. Benalee Chance is in there somewhere! This mating has a lot of meaning for me….Clyde was one of the first litter I bred in Queensland(Driftwood ClydexW.Spice). He was owned by Peter Whiteman who was killed in a mustering accident on Mt Margaret not long after Lyndy was mated. Peter was a highly regarded, experienced manager and was looking forward to retirement. A very sad loss.