Karmala
 HERITAGE KELPIES
Like us on Facebook! facebook.com/karmala.com.au
Go straight to Pups for Sale
The stud is situated about 40 km south of Toowoomba near the historic village of Nobby, famous for Rudd's Pub;  here Australian writer Arthur Hoey Davis, better known as 'Steele Rudd', wrote some of his well known Dad and Dave stories. The old house where he lived is just down the road from Karmala.
Established at Lake Bolac in the Victorian Western District, the move to the Downs was made in 2001 when Jan 'retired' from farming. This move necessitated an adjustment in breeding emphasis to suit the Queensland market's demand for dogs that can work cattle as well as sheep.
2020
All the Karmala sires I am using have tested clear for CA. Top row, Brock, Landy, Wills.

All bitches have also tested clear of CA or are bred from clear parents.

There's a lengthy CA discussion in the May 2020 post.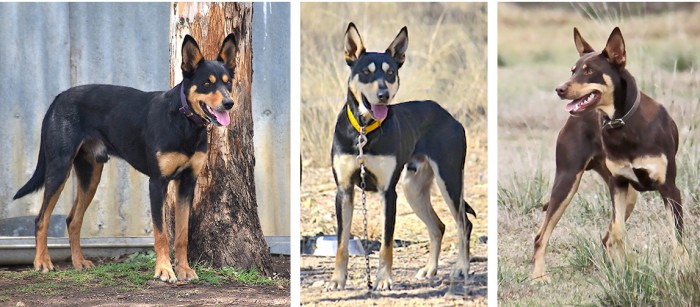 Foundation dogs were chosen from lines of clever mustering dogs and sires are generally chosen from dogs performing well in testing conditions. This is very important, as there is insufficient work on a small property to fully assess dogs.
AUGUST 2022
 Before I start my monthly update I'd like to write a small tribute to Tony Parsons who passed away in late July.
Tony with one of his favourite dogs, Trimmer….and in more recent years with Karmala Quiz pups.
Most of you will be well aware of Tony's huge reputation regarding all things Working Kelpie, and most of you will have read some or all of his kelpie books, so I don't really need to introduce him to you. I bought a foundation bitch from him, Karrawarra Gift IV, and when mated to Riana Glide she set me up with three lovely stud bitches, Tilly, Lily and Gemma. I have huge admiration for Tony, he had a vision of his 'perfect' dog and pursued it relentlessly. This is why nearly all Kelpies in Australia have a Karrawarra in their background if you go back far enough. He did more to give the Working Kelpie recognition as a worthwhile breed than anyone else, and was able to explain in easily understandable prose what he believed. The type of dog he preferred had great mustering ability, could work out of sight and showed eye and style on a few. These days the yardier dogs are more in favour, it's to be hoped there are still Karrawarra type workers around in years to come as there are plenty of parts of Australia that need them. I've attempted to add a little more strength to the original dogs I started with, but two of my nicest stud bitches are descendants of old Tilly and every dog in the stud would have some Karra. in it somewhere. Vale Tony. A great life full of great achievements, the Kelpie community is in deep debt to you.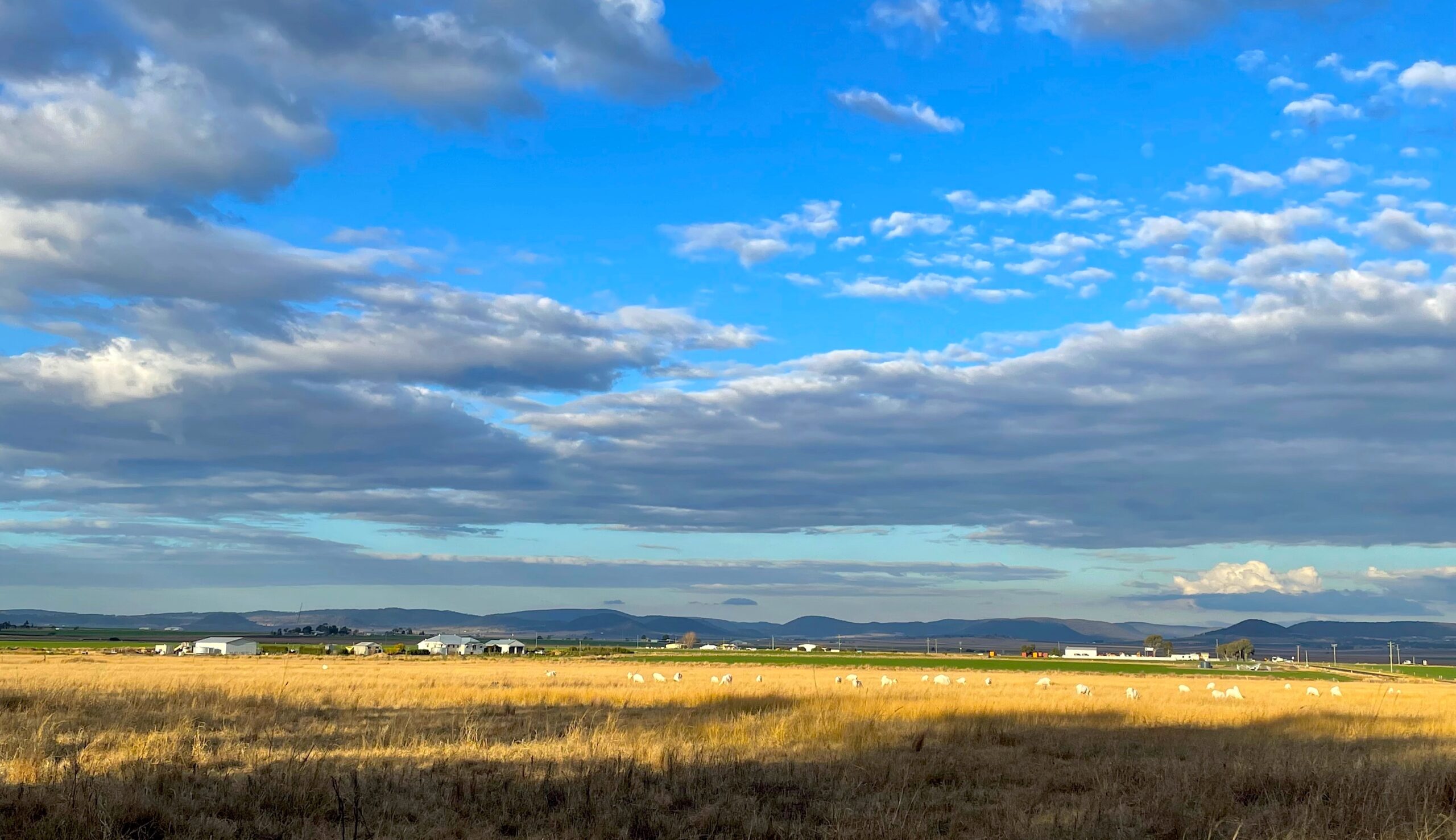 A cold, wet winter for a change, the last couple of years have been very mild here so it came as a bit of a shock. The rain held up the winter grazing crops being sown, maybe the reason for so much hay on the move at present….although that could also be because of the floods down south. Read more…
Go to archive