Karmala Gin Fizz DOB 2013 WKC Reg. 60093
Riana Glide x Karmala Kahlua  Glide X Kahlua – Pedigree – 6 G Copperplate Portrait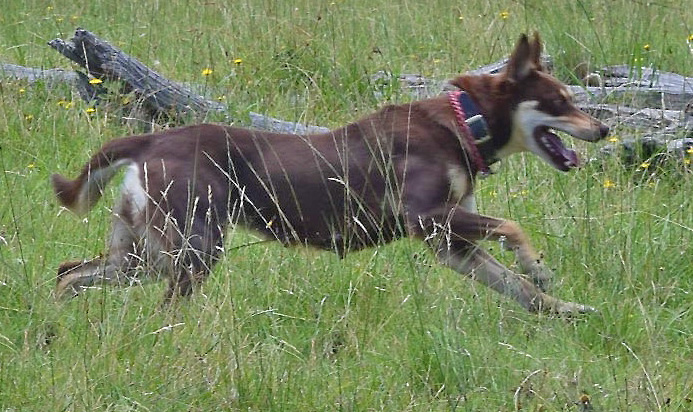 Fizz is Emma Zeimer's very good bitch, she has been working cattle up at Bracewell all her life. I asked Em to get some video of her working as I didn't have any photos at the time. I think these short clips show what a nice calm, clever bitch she is, with plenty in reserve if needed.She has since been back for a visit and I got some more photos. There are vids of two of her pups by Karmala Polo on Youtube, Bimber and Billy.
Fizz has proven herself a good brood bitch and three daughters have been retained in the stud, Bimber (xPolo), Midnight(xTracker the Chief) and Gossip (xWills). Her last litter is by Augustcreek Marlin and K.Dolphin(Dolly) is being run on.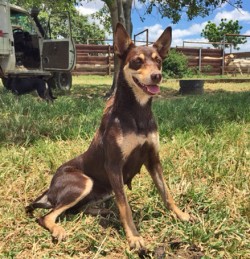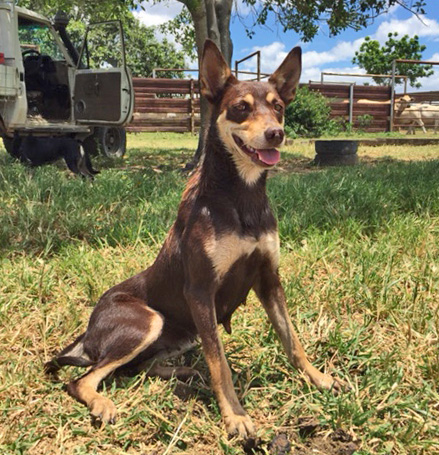 Emma with Fizz and her mum Kahlua(below).