Karmala Glam dec.
  (Karmala Wills x Karmala Gemma) Reg. WKC 66011  DOB 8/7/19 Sadly died in 2022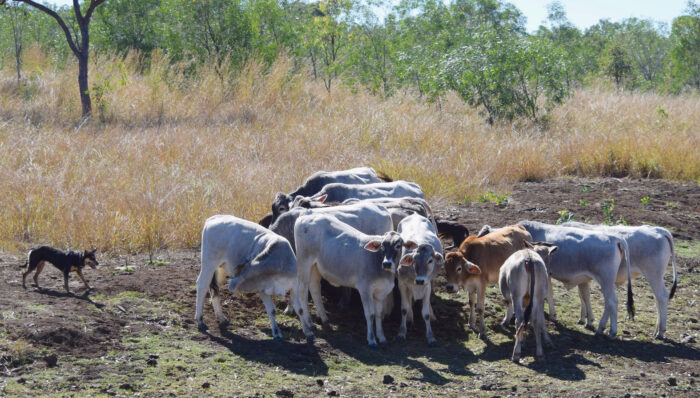 Glam is one of the younger generation of bitches coming up through the stud. She went up north as a youngster because Arthur was ill and unable to take pups for training; Glam took to cattle work like a duck to water and has been a reliable member of the Zeimer's team for some time. I asked Emma to describe her work:
"She loves to search and will cast right out into timber or scrub, she's found scrubbers we didn't know were there. She has patience on cows and calves and is good at persuading a cranky cow, she can back right off…. but will go in first with purpose to test their patience. She has a fair bit of force when asked; can step back when told and come back in. She has a bit too much force for cattle used to really soft dogs but is there for the sticky ones and can shift them without much fuss."
Glam missed a couple of matings and had her first litter of 8 to Brock in Nov. '21. She's a very good type of bitch. Remembered in the stud by her daughter Charisma/Carrie.