KARMALA GOSSIP WKC Reg. 64491 DOB 1/7/2017
Wills x Fizz
  (pedigree) Gossip is out of Emma's good bitch Gin Fizz by Wills. She was one of four and the other three pups had quite a bit of white on them. My friend and advisor Dr. Deb Maxwell explained how the white markings were inherited and assured me that the pup without white wouldn't throw white. This was a great relief because as Gossip began to work it was soon obvious that she was a 'keeper'. Gossip's very nicely made with a great temperament and she's a good strong bitch working cattle. She  has spent her life up at Mt. Larcom with the Zeimers and has become a valuable member of their team. She was mated to Brock in 2020 and had a nice litter of seven on July 16, 2020. Sass II was retained. Gossip was bought by Ron Robb and he's since reared a second litter to Brock out at Nyngan who are working well.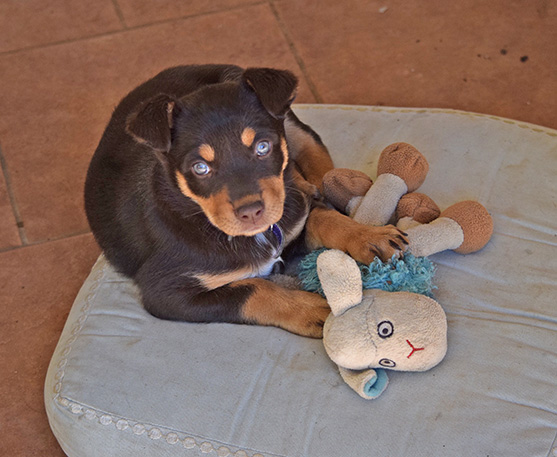 Gossip was a very cute pup!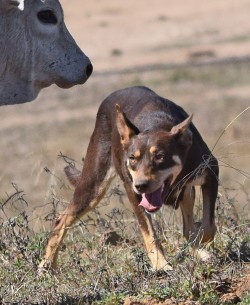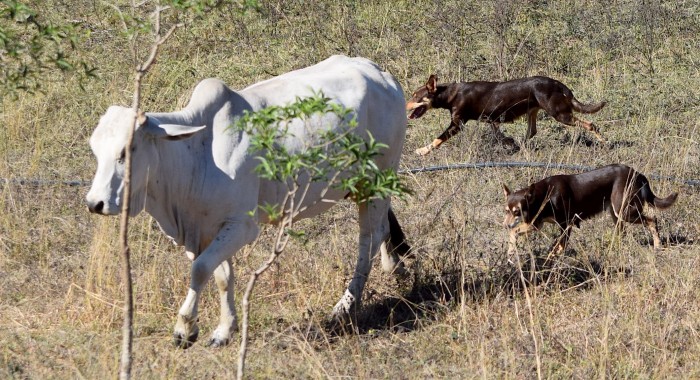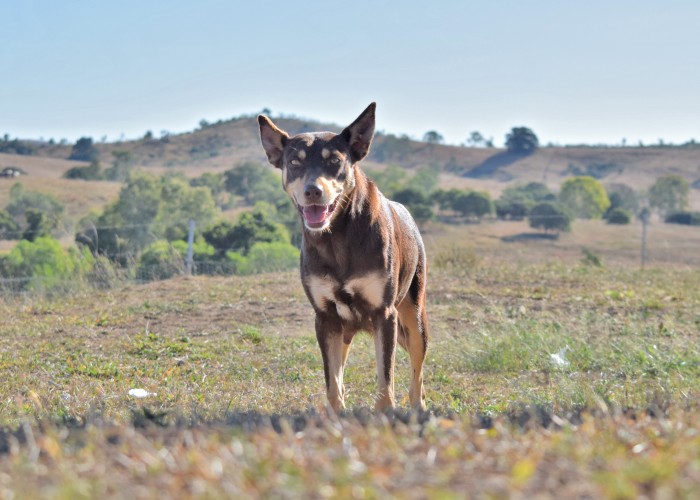 Photos taken June 2020, one working with Fizz.