Karmala Livvy WKC Reg 65142 DOB 8-4-18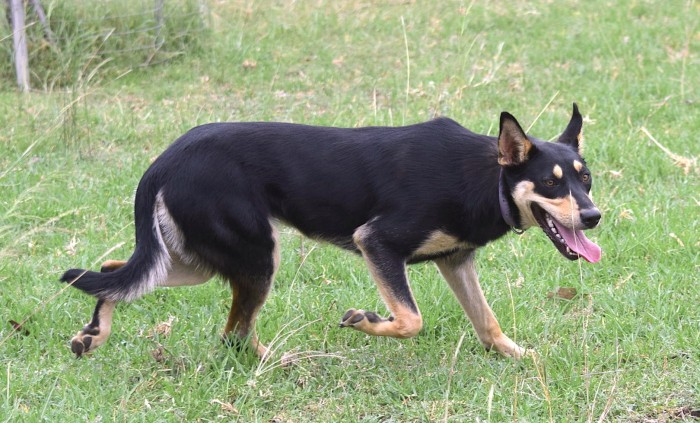 Livvy is the latest young bitch to be added to the stud bitches. She's about as nice as I've bred so far; great temperament, nice leggy build on the taller side, and a proven worker on bigger mobs in tough conditions.
Livvy passed with flying colours when she went to Arthur for training. Below are three videos showing her development. She then went out to Ron at Nyngan for some life experience, the drought meant a lot less sheep work but he thought enough of her work to mate her to Harvey. She has since been up to Mt. Larcom working cattle.
A dog pup from this mating, Karmala Navvy, has been run on and has some nice natural work(May2020). I had intended keeping K.Savvy a very nice red/tan bitch pup but she was shaping to be very intense; I had a phone call a couple of weeks after selling Savvy and thought maybe it was a complaint about her being too enthusiastic. Instead, Andrew was calling to tell me she was the most brilliant natural worker and had I trained her?!
Livvy had her second litter in August 2021 to Halsteds Wally, eight pups.