Karmala Midnight WKC Reg. 63644 DOB 4/8/2015
Tracker the Chief x Karmala Kahlua  Chief x Lu
Midnight is a very good bitch and has been Derek Zeimar's main dog for a couple of years, so much so that he's been reluctant to mate her. However by late 2018 he now has enough good young dogs coming through and she is due to whelp to Karmala Wills mid November 2018.
Emma describes her like this: Midnight has a calm, strong presence and will back up with bite to the nose or poll. She has a reasonable cast and covers the mob well. Not as strong on the head of the mob as some and will let it be unless it needs slowing.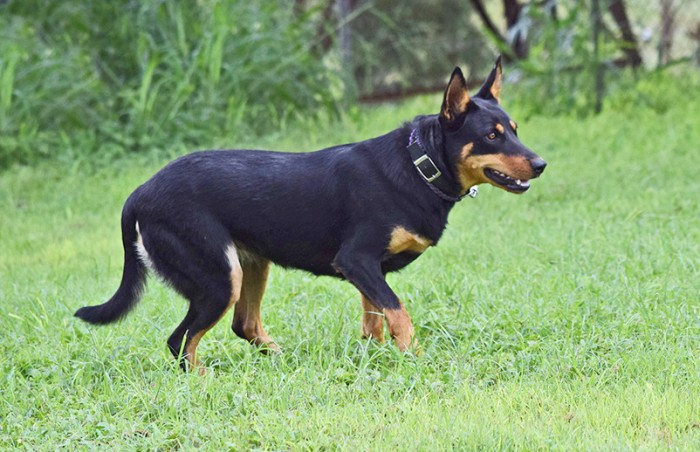 Midnight as a mature bitch at 3 years old.
Although showing plenty of power on cattle, Midnight can adjust nicely to working sheep; video below taken when she was 2 years old.