Karmala Whitney WKC Reg. 64467 DOB 5/4/18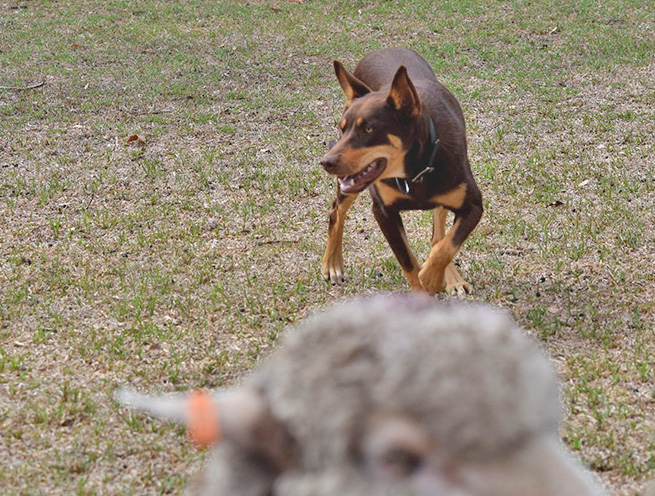 KARMALA WHITNEY (Karmala Wills x Karmala Brandy)
Whitney's a very special bitch, she appears at this stage to be one of the best I've bred to date. She resembles her dam Brandy, who died last year; hopefully Whit will be able to fill her mum's shoes as a brood bitch here. A nice big bitch, she matured early and had her first litter on her first birthday! 
I was anxious to get a litter in case anything happened to her and mated her to Landy. She went away for some training for a couple of months and will get some more work experience when the pups are older. A very calm, sensible girl, Whit has inherited the best of both the old Scanlon blood sires I've used whilst having Brandy's intelligence. Here she is working with Andrew Martin.
March 2019
Whit's first litter is proving well above average as I'd hoped, and she's been mated to Landy again. In the lower video is one of her first litter working, Livvy. Lefty is with Mary Faulkner in Tassie and was most impressive at a Gary White clinic recently. He's steady outside but a natural backer and will topknot without encouragement. Another pup Lofty aka Bolt is with Marina Angel Smith and working with his dad Landy. She's very happy with his work. The pups seem relaxed in their work but sufficiently keen, a nice balance.