Karmala Landy
Reg. WKC No. 56861 JK74E DOB 7-12-2011
Landy is only the third dog I have bred here to be used in the stud. He has developed into a very handy all rounder. The image of his sire, Tracker Gibbs, Landy will back and bark in the yards/shed, is very useful outside, and works cattle with purpose and calmness. 

Landy has been used as a sire by Lynnton Martin, Tynndyl Kelpie Stud, where he impressed with his temperament and work.

Wayne Squire from Tingha has also mated a bitch to him and is more than happy with the pups(Sept.'13)

Landy has been mated to Riana Trixie(twice) and Karmala Cadelle. Brandy had 2 pups to him, 2014.
Grant Hutchings mated Apex Soda to Landy in 2016 and was more than happy with the result, (he repeated the mating in 2017 and a bitch pup, E.Elly, will come back here). A dog from the first mating, Eventine Buckle, is going very well for Andrew Martin. I mated K.Wings to him 12/17.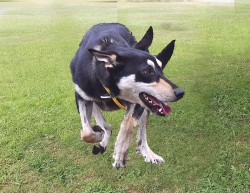 Buckle, 2017

Marina Angel-Smith had Landy at Manjimup, WA, where he helped handle her Dorpers with good effect. He is now working goats for Marina in Queensland at Texas.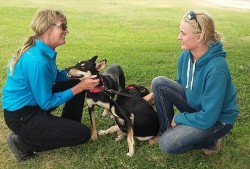 Marina with Nat Grimmer, 11/17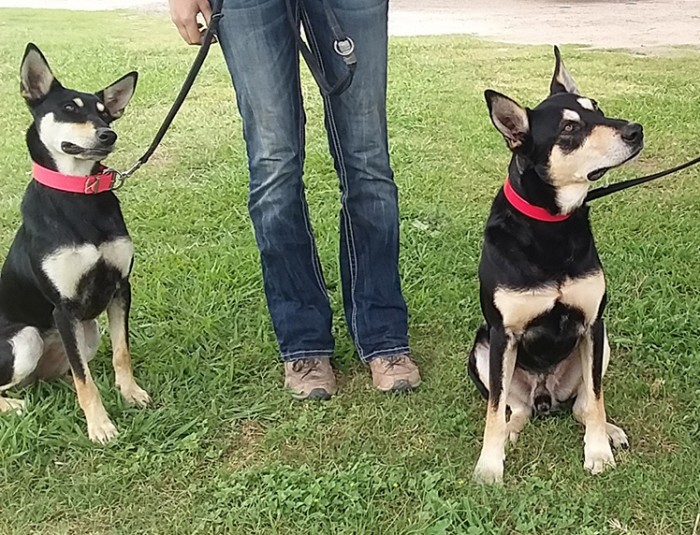 Landy and his daughter from Cara, Karmala Click. He is a dominant sire leaving nice leggy types.
With the disappearance of his sire when mustering, Landy will keep Gibbs' memory alive. (Landy was named after John Landy who was the first Australian to break 4 minutes for the mile. A lot of you are too young to remember!)
There is a poor quality video on Youtube taken when Landy was 7 months old working with no commands(also some others). He impressed me by the way he watched the effect his work had on the mob. Not many young kelpies watch the result of their previous move before deciding on the next one; other dogs I've seen doing this are Paddy's Jedda and Karana Duke.
https://youtu.be/cs30d1UzoTo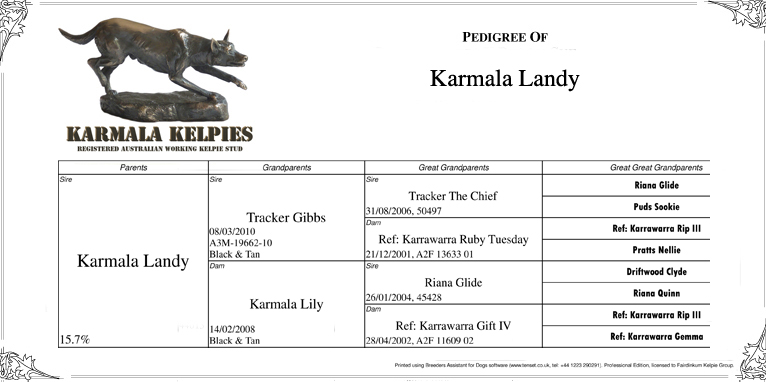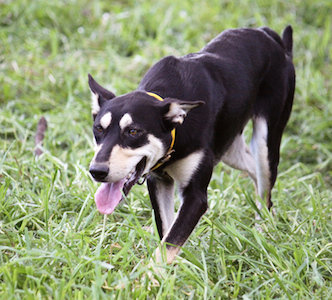 Karmala Landy(Tracker GibbsxKarmala Lily) 15 mths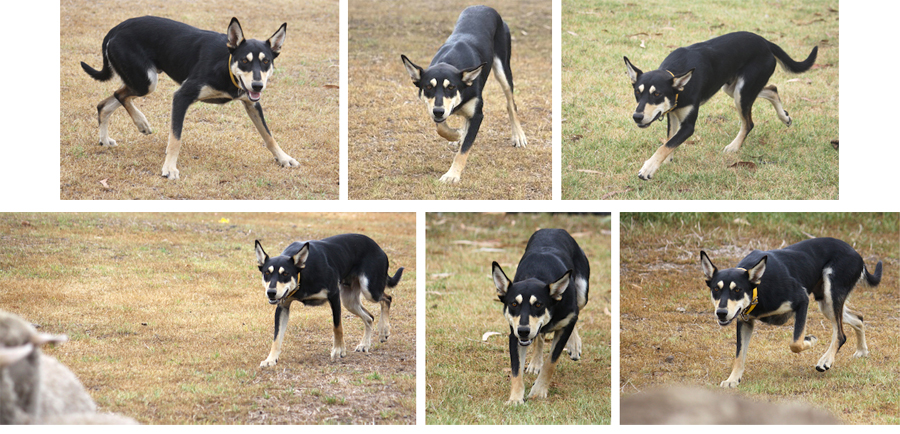 Karmala Landy(Tracker GibbsxKarmala Lily) at a year old.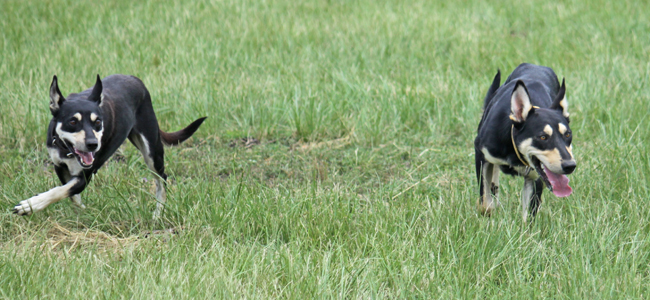 Karmala Landy(right) working cattle for the first time like an old hand. Peggysue(left) is a natural on cattle too.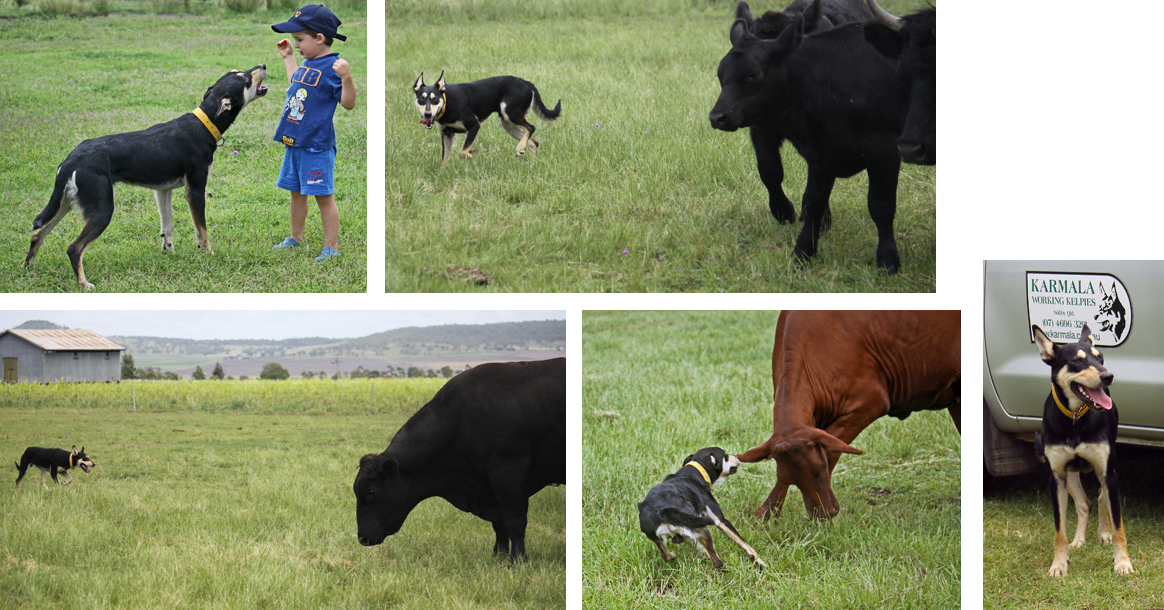 Karmala Landy at 14 mths: nice temperament, good sense of flight zones, strength when needed.

Karmala Landy filling my shed with stud ewes; Landy hadn't worked in my yards previously but did an efficient job with Matt.