Karmala Neon WKC Reg. No. 55248 DOB 16-9-2010 dec.2022
Whitehead's Tracker
X
Karmala Lily
Karmala Neon is a very good dog owned by Grant Hutchings at Tenterfield. He is a calm, sensible dog with explosive power when needed. Neon is a classy, light running dog who moves very well and retains all the good points of his sire Tracker. I mated Karmala Remy to Neon in 2013 and these photos were taken when I visited Grant to collect her. Neon was mated to Tracker Gillette, also owned by Grant, and the mating produced some very handy pups. Eventine Roxy, with Rodney Garrett, is an exceptionally strong bitch and working brilliantly in cattle trials; Grant kept a cream bitch E. Honey, who works cattle well, E.Brussells was exported to Belgium and is now doing well in Switzerland.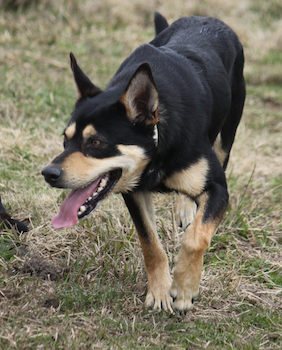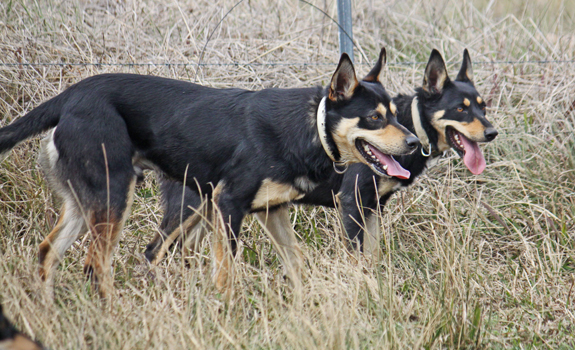 Karmala Neon and Karmala Remy working cattle at Tenterfield.
Neon at 8 years old.
https://youtu.be/SqUGiVGb3Xs       I love this video of Neon aged 4 mths. showing a lot of what he'd mature into..