Riana Finch
A3M 14619 05 AJH
Riana Lote X Riana Spin
A very good dog in the Riana mould; I saw his mother Riana Spin work as a young bitch and was most impressed. She has since produced many good pups including Riana Cash II(see sires). I bought Finch as a sire in December 2008 from Jason Wright. It's not often a proven sire becomes available, and I consider myself very lucky to have him. He has a great nature and is extremely loyal.
Finch proved himself a dominant sire, stamping his class on his pups from any bitch he served.  Finch could be a bit stronger on cattle, but the skills he is passing on to his pups makes him a valuable genetic resource. Many of his pups retain the mustering skills that the Riana dogs became known for.
Bitches by Finch in the stud: Koomalah's Dash.
Stewart Oates of Bootingee Station, Menindee is finding his FinchXSpice dog Karmala Rook a clever mustering dog who searches for stock. Finch has now retired to a good home near Beaudesert.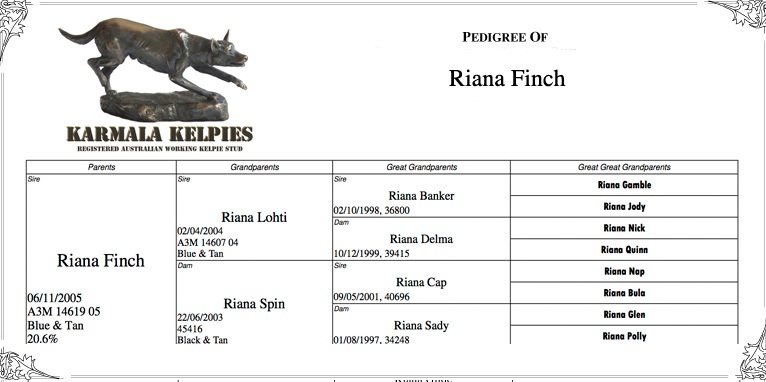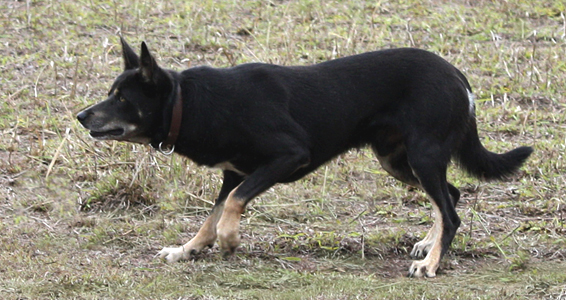 Riana Finch(Riana LoteXRiana Spin) in 2009.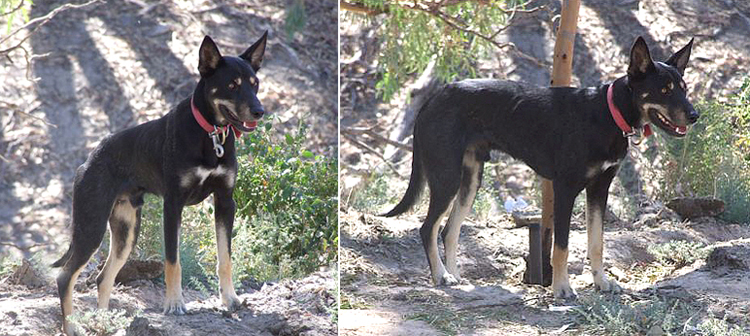 Karmala Rook(Riana FinchXWoorivale Spice) on the banks of the Darling River.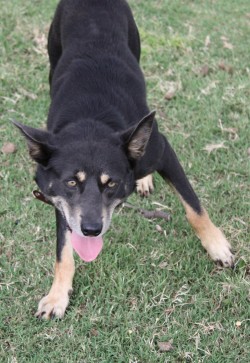 Riana Finch, ready for action.