August 2023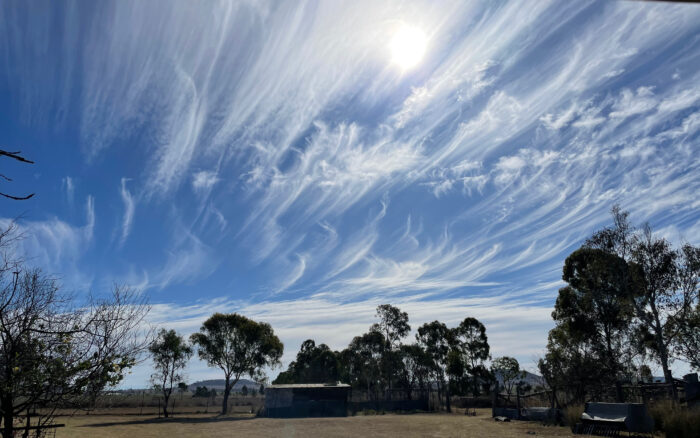 Less drama in July, thank goodness. After reading through the last post I feel quite relaxed!
---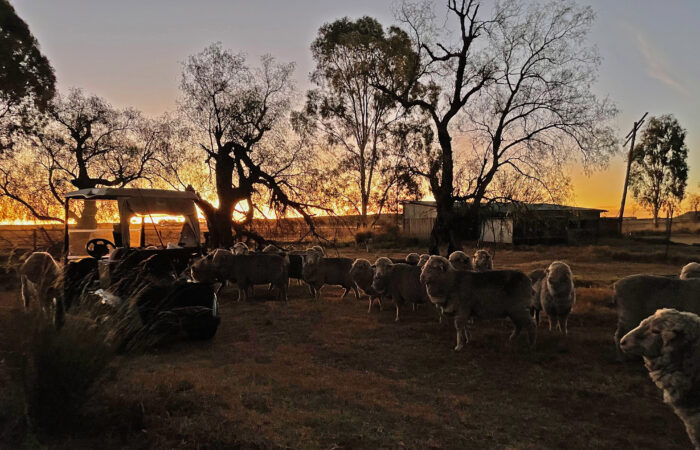 Plenty of frosts, a couple of heavier showers, and a bit of green pick trying to survive. Much warmer for the last week or so and the cereal crops are growing faster and needing moisture. Beautiful sunny days!
The bitches up north are starting to cycle, Livvy being the first and extremely keen, poor Gibson was harassed for a couple of weeks before he was tempted! We've had two matings now from Gibson and the pups are just great, hopefully the next few weeks will ensure his ongoing influence.  Photo below with Creed and Dita behind him, both Wills x Midnight. I'm always nervous when a good dog hasn't left a nice drop of pups because of past grief. Ashley Whitehead was keen to mate a bitch to him but settled for Wills, as he was much closer. He's very happy with little Tasso, his pup from Heli by Badger, she hopped up on sheep in the race recently without help and is working nicely outside. Heli has gone down to join Tass, Ashley likes her a lot and wants a litter from her later on.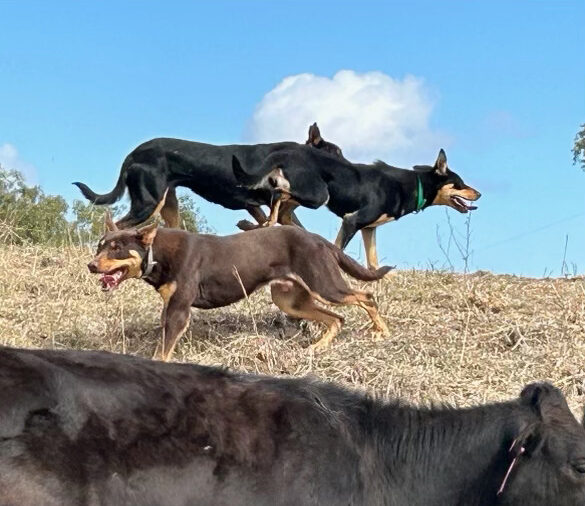 The litters have been a bit smaller this year which makes rearing the pups easier.
The youngest litter is the Brock x Cara one which is with Marina down near Texas. It will be Cara's last, she's been through a lot with Marina treating her for pyometra a couple of years ago. Amazing what herbs can do, any vet would have spayed her. The pups are growing like weeds!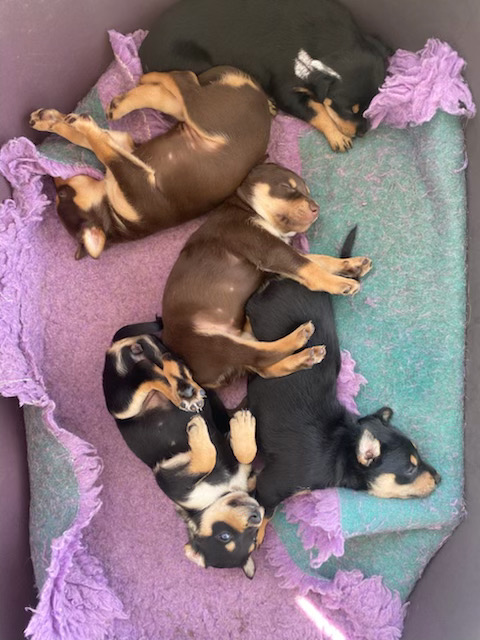 Min's are over 4 weeks now and barely eating their mince, she has so much milk! The two cream boys are real characters and very bold. I was looking for spooky names to go with the Minmin lights; Spooks, Ghost, Spectre, Bunyip, Mystery(the girl!)? 
The Mick x Wiggle pups are also doing extra well and went down to the shed this week. The cream boy is a real character, full of confidence. He's heading off to Japan later in the year with the bitch from the Gibson x Pax/Polly litter. If all goes well he'll eventually be mated to Karmala Mei(K.Whip x K.True) who flew up in 2019. Her buyer has friends who run sheep, and he's keen to continue with the working line after previously buying a bench kelpie.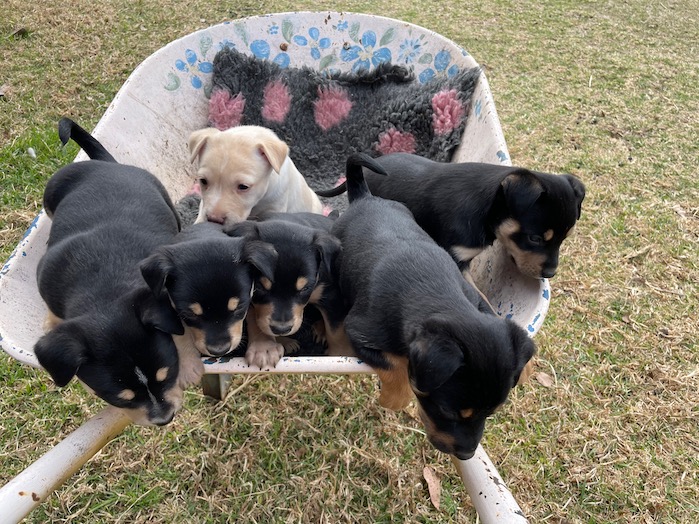 There are only two bitch pups, neither for sale.
Polly had four nice pups, this is the little bitch that will go to Japan with the cream boy.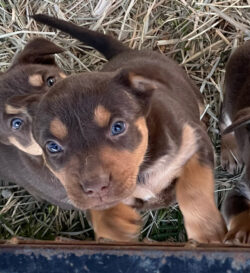 Two of the older bitches sold recently have settled into their new homes and look to be loving them!
Maddie(top) near Longreach, and Josie/Poss with Jillaroo Jess! Check out her facebook page and help support Drought Angels.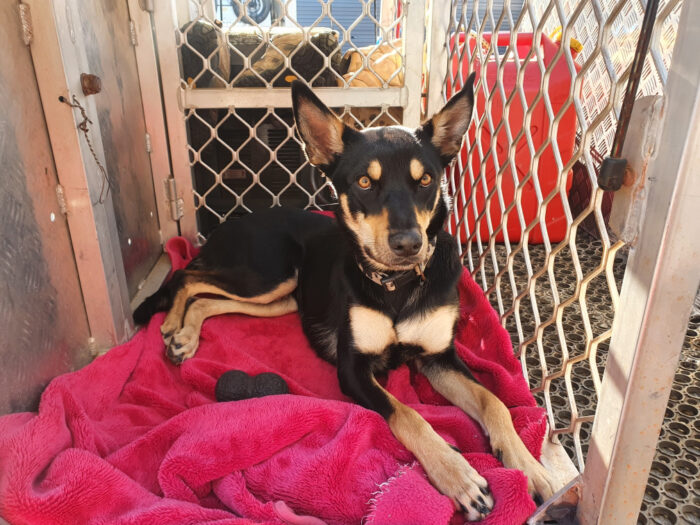 This is Karmala Flush/Maggie(Apex Ace of Spades x Karmala Heli) who has a great life with lots of beach time, she loves rounding up anything at all, but sand crabs are a favourite!!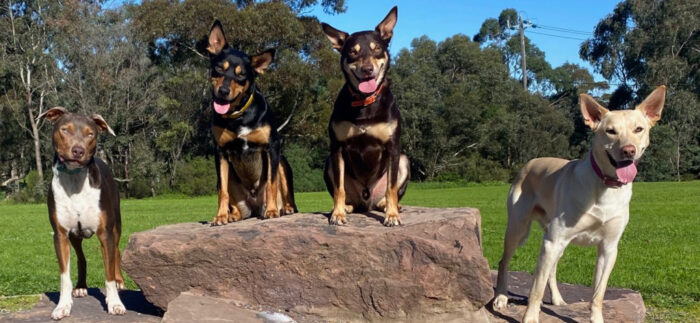 These dogs belong to Nik Roufos, three Karmala on the rt. They go to work with him every day!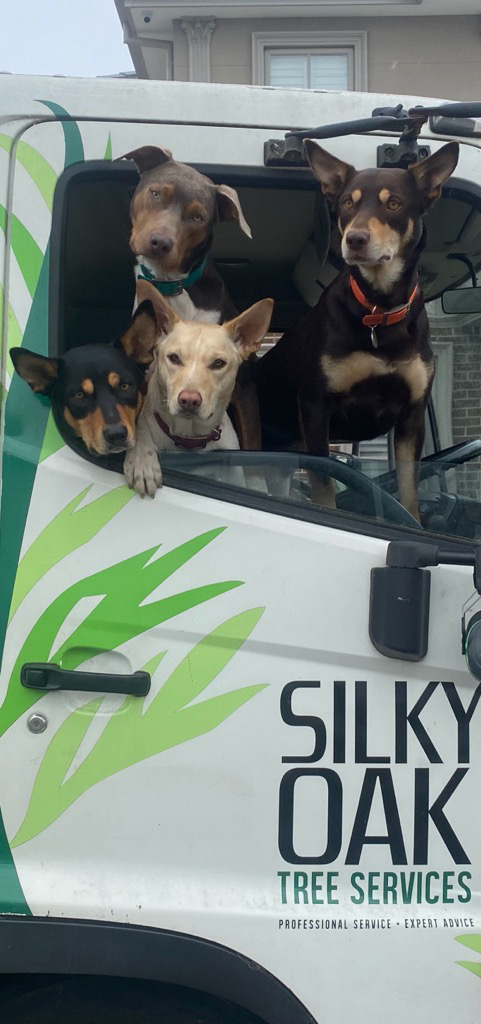 These two pups(below) have gone to work on Letterkenny station, Morven. A Joaker boy and a little Comet x Midnight girl.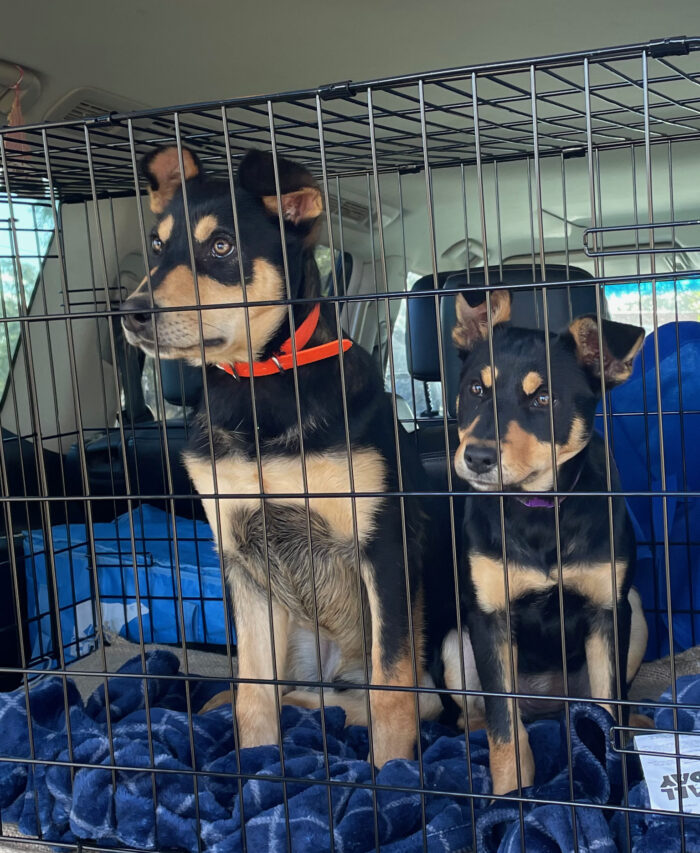 We have decided to sell Karmala Charisma/Carrie( BrockxGlam)simply because we have too many good young bitches coming on. She's been working cattle, has great stamina and fits in well in a team. Blue collar in video. DOB 31/10/21 Karmala Brock x Karmala Glamour  click for breeding.
Finally, on a sad note, I was contacted by the buyer of this lovely Landy dog(below) saying he'd been diagnosed with lymphoma and how very sad they are. I mentioned that over vaccinating and chemical use had been linked to it and was told "we wondered why we were told he had to have so many vaccinations".
So PLEASE! Everyone who buys a pup from me is informed that one vaccination should last a lifetime, provided it is given at the right time. If you want to check to be sure ask for a titre(blood) test to check anti body levels. This can be done a few weeks after the first C3 is given.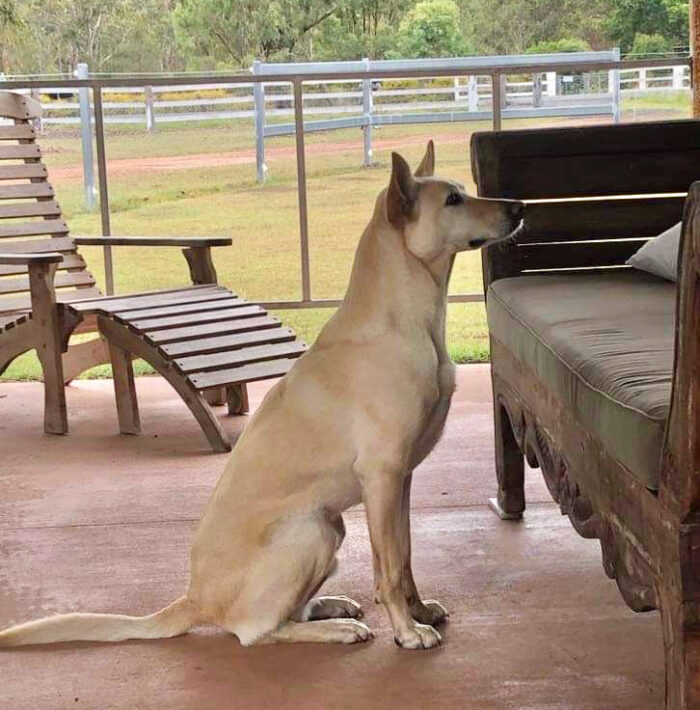 My newly adopted Maremma, Howie, has fitted in well. He's a lovely dog.