FEBRUARY 2020
Green at last! For how long is anyone's guess, but what a relief from the dust and dryness.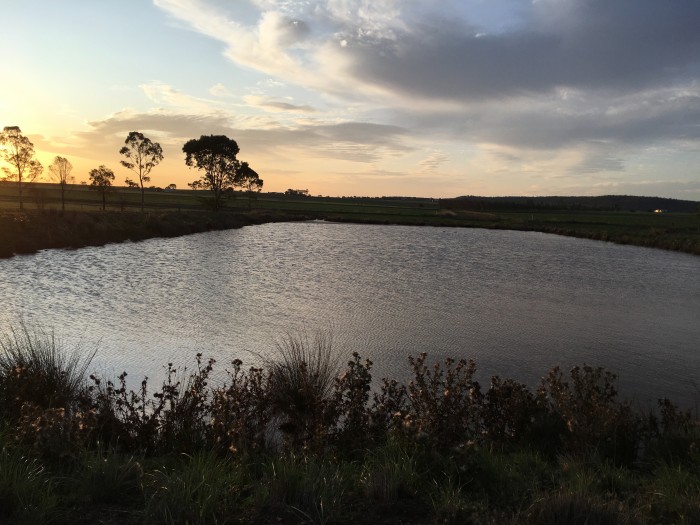 All sympathy for those still battling dust storms and fires. Even around here rain has been patchy. I managed to get stuck last week and had to tow my ute out with the Fergy….just missed the post! Growth has been rapid with much warmer nights than usual. Not that I'm complaining about all the mowing/slashing!
If anyone wants to cool down these photos of Karmala Luma(VisiQ) in Austria might help!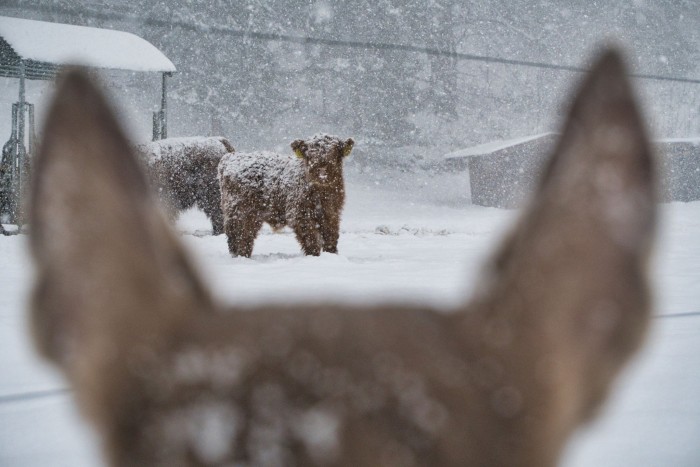 I have a lot of pups at present and thankfully interest has picked up now we're over the "silly season"! Sometimes it works differently, and people on holidays take the time to investigate what pups are for sale. Once again males outnumber females by a lot; I've decided to encourage buyers of the boys by offering to pay freight on these litters, which makes for cheap pups. The offer only applies within Oz!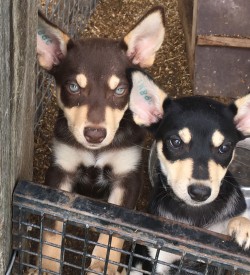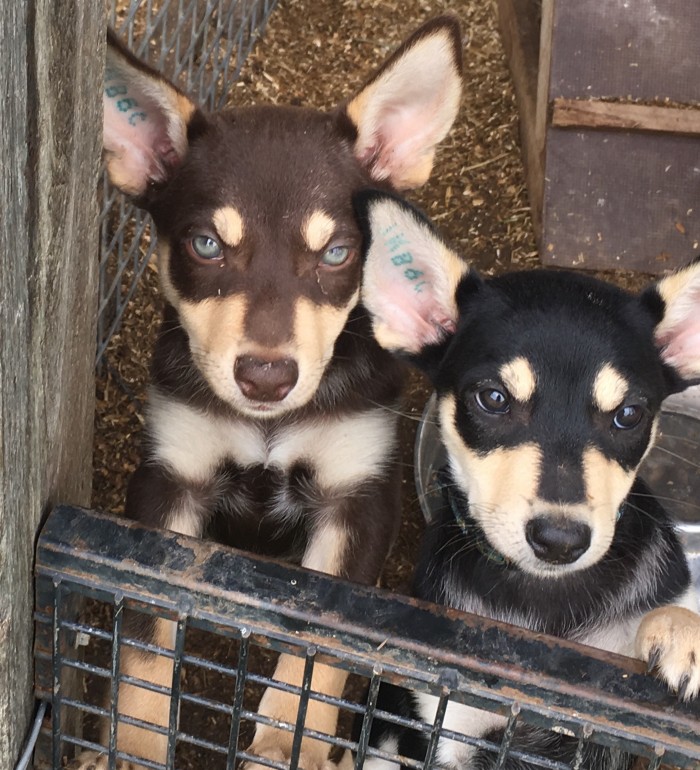 Two Whip x True pups for sale.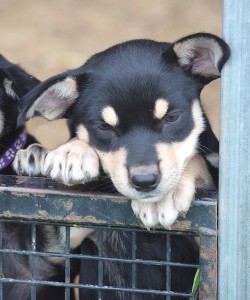 The dog pup from Harvey x Livvy litter for sale. He's a lovely calm, kind pup.
There has been good enquiry for the big Turbo x Jarrah litter, they're growing on well. Jarrah was a bit worried when I moved them, she thought one was missing….she was right! Nice easy, healthy, good doing pups and very friendly.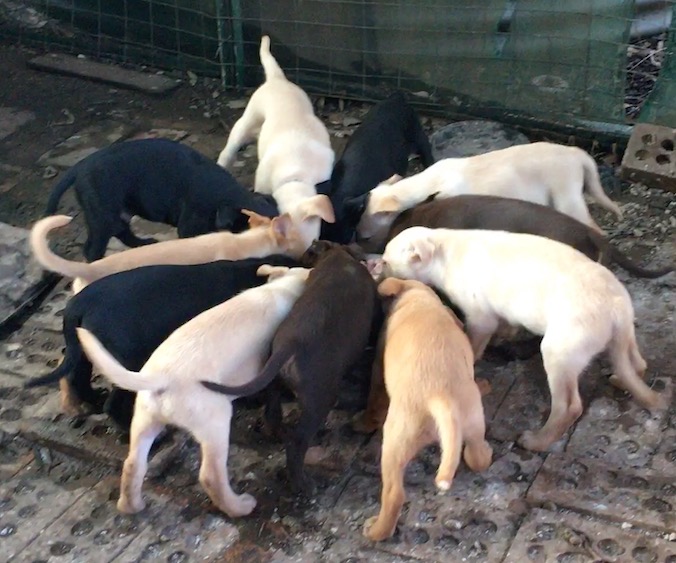 There are some cream male pups available.
Perks didn't take to motherhood very well and lost a couple of bitch pups, sadly. The remaining 4 boys and 1 girl are thriving. Boys available.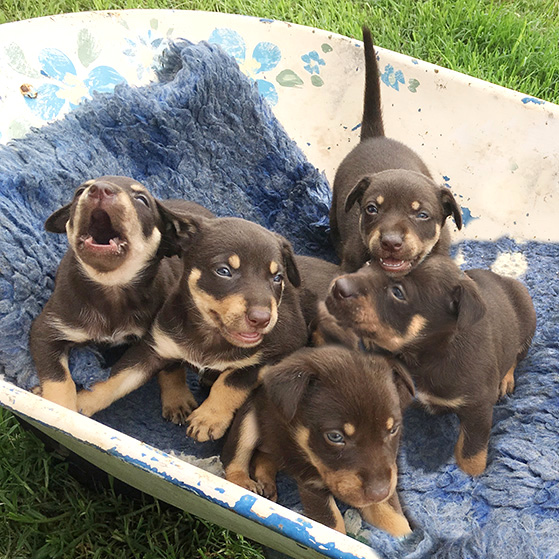 I am really enjoying the little bitch that Kevin Noble sent back with Wills, Koonamara Nakara. Here filling in time on a rainy day.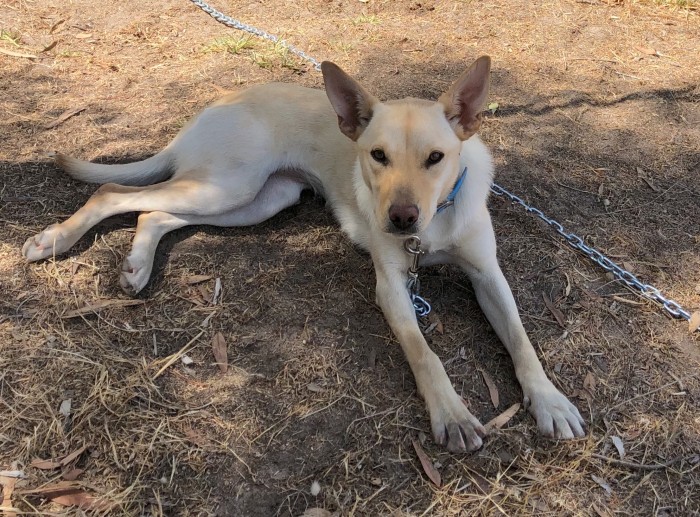 Nakara's dam Koonamara Lara II is out of a bitch from Karmala Tilly by Blackdog SamII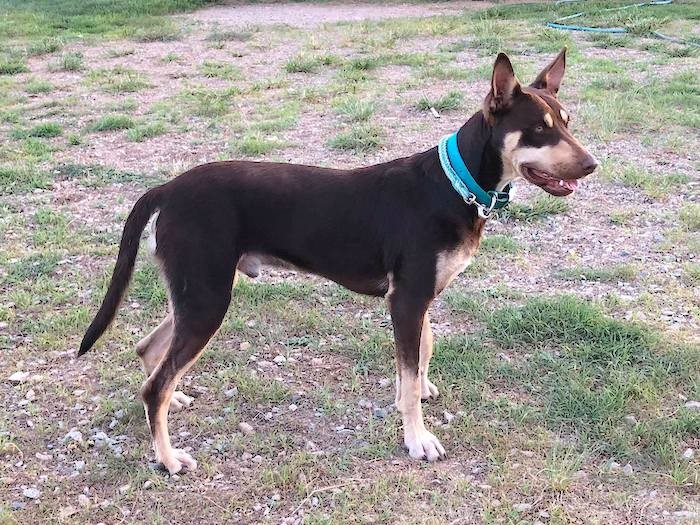 Another nice Wills pup, Anntre Larry(K.Wills x Bamba Ginny). He puts a stamp on his pups. Trevor Paige is very happy with this fellow.
Wills has been home for a few weeks and, as usual, is rearing to get back to work again. He's heading up north to Riverside to experience life on a larger scale with Charles Williams after mating Gemma and, possibly, Tash.
The next bitch to whelp will be Bimber to Harvey in early March. 
Sad news to end on. Wings the Warrior Queen finally met her match and passed on this week. RIP Wings.
Her dam Peggysue had a big problem which I call the "Queen Bee" syndrome a.k.a. an inability to get on with other dogs; it proven fatal for her, for Wings' brother Polo, and finally for Wings. I won't be keeping any dogs in future like this. Live and learn….the hard way.