FEBRUARY 2021
Running a bit late this month, I've been relaxing with less dogs and not many pups to feed at present. Heli's five are just starting on mince although the cream girl is too full to bother! The last three keepers by Harvey from Gemma and Remy, Kohli, MegL and RosyLee are getting quite a few bones now.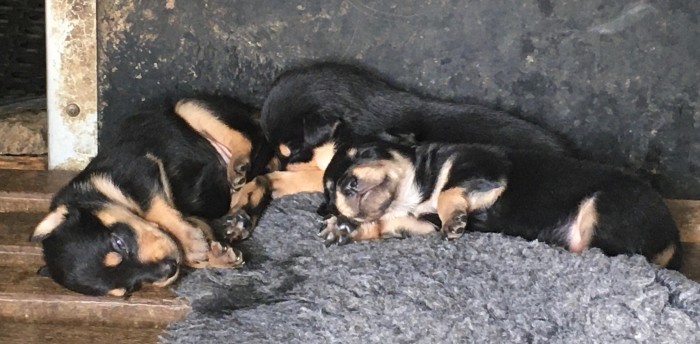 Rosy and Meg.
Dry as chips around Nobby again, some rain is forecast this weekend, hopefully it gets here….the grass is dying in my backyard. The farmers have had a really bad run for about four years now. The early sown sorghum from early Nov. (after the October rain) has done well but not too many took the gamble of sowing then. La Nina seems to mean cool rather than wet these days!
I am still receiving a steady enquiry for pups and started dogs. There are a number of orders carried over from last year, some wanted to wait until 2021 but put their name down to be sure of getting a pup. Wiggle is the next bitch due to whelp on Feb 28 to Landy; a repeat of a successful earlier mating.
Gossip has been starring on cattle, although a bit pushy on sheep; she's been mated to Walkabout Tim, a Cagella blood dog who is going well now after chiro. and physio treatments. He's working cattle with more confidence, a nice calm dog with a bit of nous.
This is a nice bit of video taken up at Mt Larcom, 3 Karmala bitches and W.Tim. Just copy it into Google, I don't know why it won't load here as usual.
https://youtu.be/Azb2-otHUWM
It was great to catch up with Rodney Garrett a couple of weeks ago, he was good enough to call when down on a trip to collect a seeder/ripper.  I always enjoy picking his brains as to future matings, he's a very shrewd breeder and very good judge of dogs, one of the few I know who work cattle in such steep country where the good dogs shine. He reports my K.True left a good dog to his Tracker Spy, Troop. She's a bit of an oddball but has left some very good pups; one more litter to Wills and she has a retirement home all lined up.
We've tested a couple of potential outcross sires for CA with disappointing but not entirely unexpected results. I should be able to tick along OK this year with available sires, and rely on a couple of the youngsters coming along to make the grade and breed on…. two I have my eye on are Karmala MarnusL(Glendon Ricky(Max)) x Karmala Poppy), who is with John Halsted.
Video link…..
https://youtu.be/Wb3agDDMFPE
John has a very good dog, Halsted's Wally, whom I'd like to get a bitch to. He's by his good old dog Karana Troy out of Karmala Bonny, a sister to my Lily and Gemma.
The other pup who could be a potential sire is Claywolf Cash(Karmala Lefty x Karmala Dash); I have a couple of bitches by his g'sire that I'm keen to mate back to him if he shows enough promise. Here learning some manners from Heli, he's a very nice boy.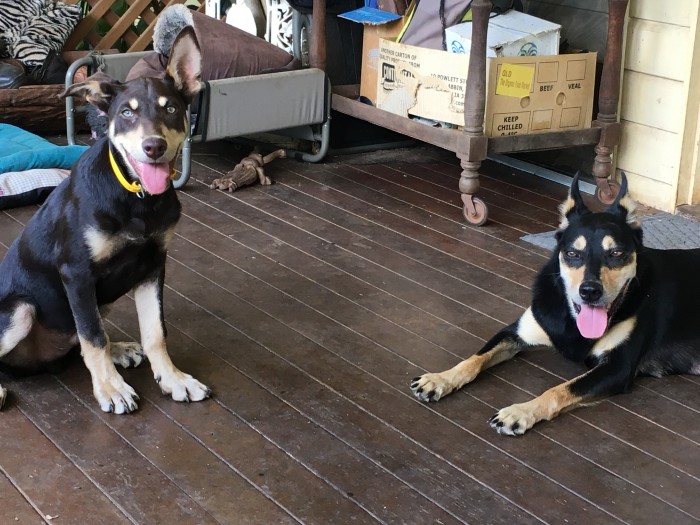 I still have Brock and Wills at home waiting for bitches to come on heat, then they can go to work again. Wills is getting a bit cranky with no work, he's back to normal again. A big relief.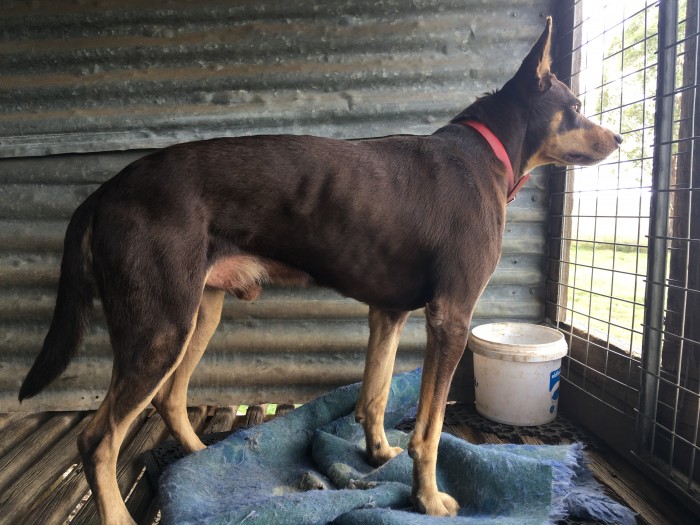 A few more pix of Meg and RosyLee. Kohli wasn't at all bothered when tied up for the first time.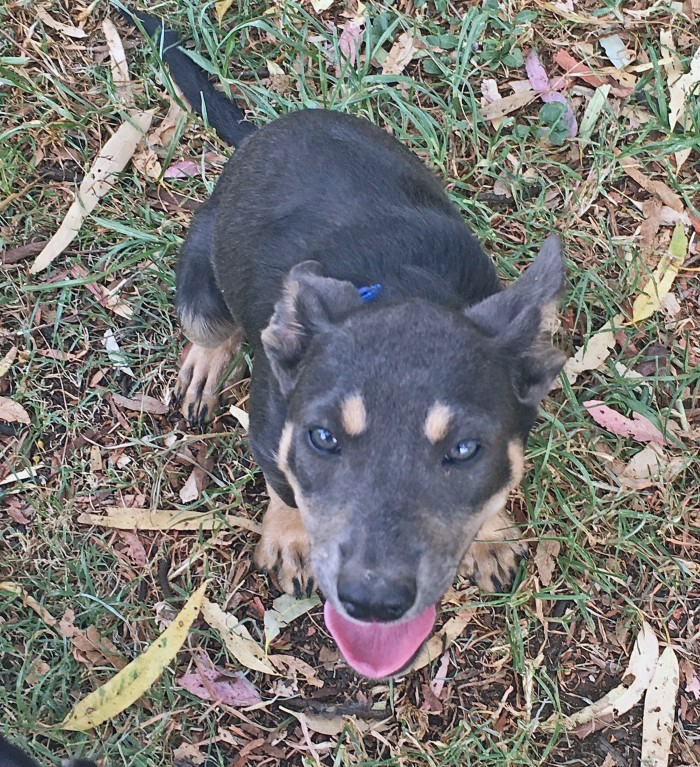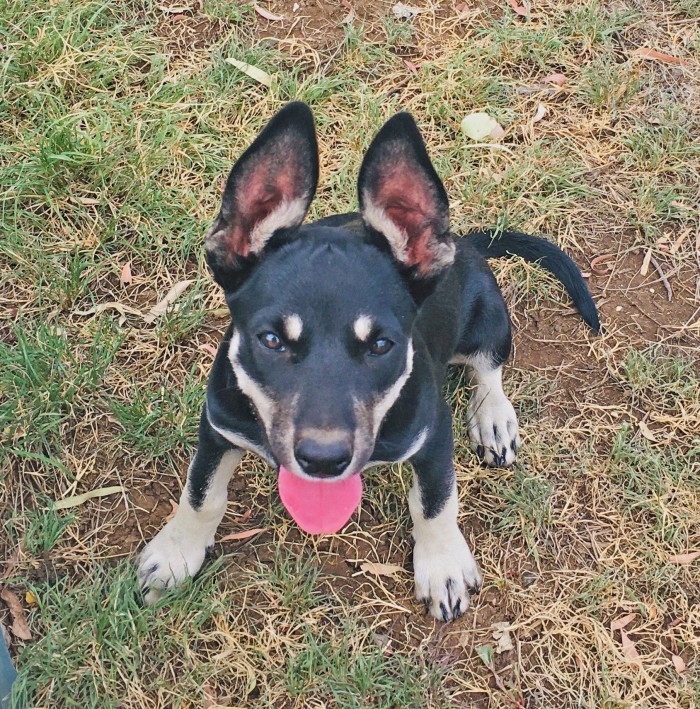 3