JANUARY 2018
Typing in the date, and feeling grateful for another year on this good earth. This time a year ago I was asked what my New Year resolution was and I said "To stay alive!" A bit of a conversation killer for sure; I must say I'm feeling more optimistic as another January 1st rolls around.
It annoys me so much that it should be common knowledge that diet is the No. 1 tool in fighting cancer, yet the medical profession refuses to entertain the idea! Dr. Johanna Budwig was curing terminal cases in the middle of last century, but none of the Doctors I've spoken to have even heard of her. Do Google her, and encourage others in trouble to do the same. 
To dogs! A bit of a breathing space at present prior to the next litters, but a sad start to the new year with both Akubra and Wilson passing away. Both dogs led long and useful lives and both will be remembered for the progeny they left behind. Akubra has the added glory of a bronze statue he modelled for. It was odd that Akubra died the day before Brock came back for a stay…."The King is dead, long live the King!"
RIP Karmala Akubra (Riana Cap x Woorivale Spice) 21/6/2004 – 29/12/2017
Karmala Brock (Karmala Akubra x Karmala Brandy)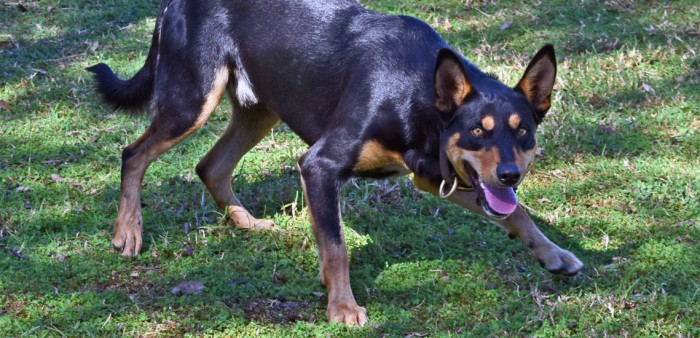 A few photos of the old boy, he was a great personality.
With grand daughter Jaimie who has just passed Y.12 with flying colours
---
I also had to say goodbye to old Wilson, a wonderful old dog who did a lot more work in his lifetime than Akubra. Many thanks once more to Mat Larkings for giving me the chance to use him and his uncle Chopper in their retirement. Wilson was by the very good Scanlon sire Dom, and retained many of his virtues…a very big cast, eye on a few, and the will to work until they dropped. Although by nature a paddock dog Wilson also worked races with back and bark. He will be remembered here for a long time through his son Wills (xBrandy), and bitches Wings (xPeggysue) and Philly (xLily) who have just been mated to the same dog, Eventine Buckle(Karmala Landy xApex Soda). 
The Wills progeny look very promising indeed….so the line goes on.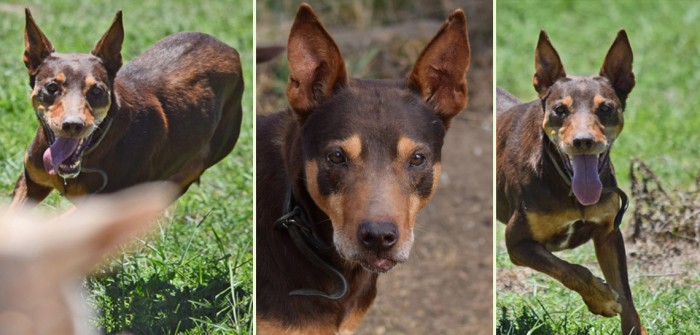 RIP Larkings' Wilson (Scanlon's Dom x Baldwin's Maggie)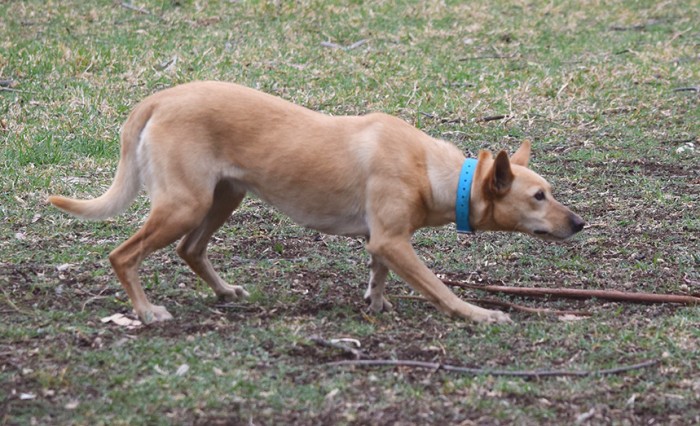 Wings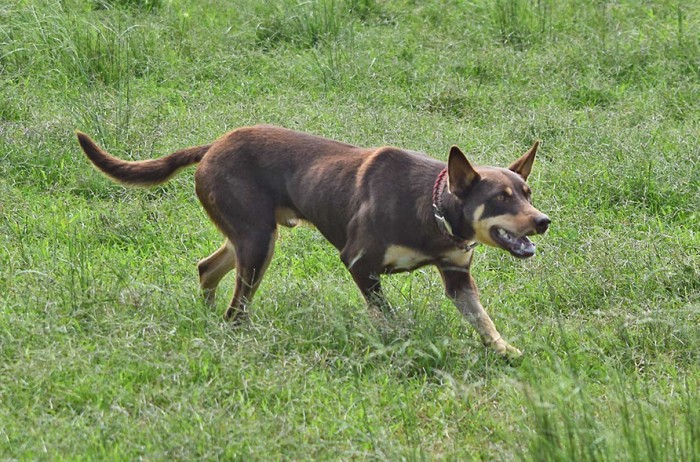 Wills
I'd like to wish you all good health and good rains in 2018, and that we all achieve the goals we set ourselves at the start of a new year!