JANUARY 2021
Videos on karmkelpies channel.

                                                                                                Fizz, Tash and Gossip
The first day of a new year…may you all have a healthy and productive one. I expect the present shutting down of borders will ease somewhat this year if the States can remain in control of their case loads, and we continue being sensible about spreading infection. COVID isn't going to disappear any time soon, we're so lucky that we live on an island!
Well, 2020 finished up on a high note at Karmala with a visit from the Zeimers and the thrill we all got from seeing a number of young bitches hitting their straps for the first time. I had more to pick from in the last twelve months with over one hundred pups born. Not to a plan, I hurry to add, but I gave most of the bitches a holiday because of the restocking and gloomy drought news at the end of 2019 and the next time they cycled most had big litters, seven and eight being common. Looking back on all these pups born I realised only one had died (at birth on a frosty night) and I had no sick pups at all! Pretty amazing, but no doubt due to the good diet fed the bitches and the kefir fed to all the pups with their usual brew of minced chicken frames, etc. Bitches in pup get a spoonful of the pup mince once a day for the last three weeks before whelping, and this seems to have stopped the fatalities at birth. I had been losing an odd one from the older bitches.
We have some video of the young bitches which I'll attempt to post for you later but they're a bit noisy with barking.
Sassy(Brock x Gossip) was a dream. Below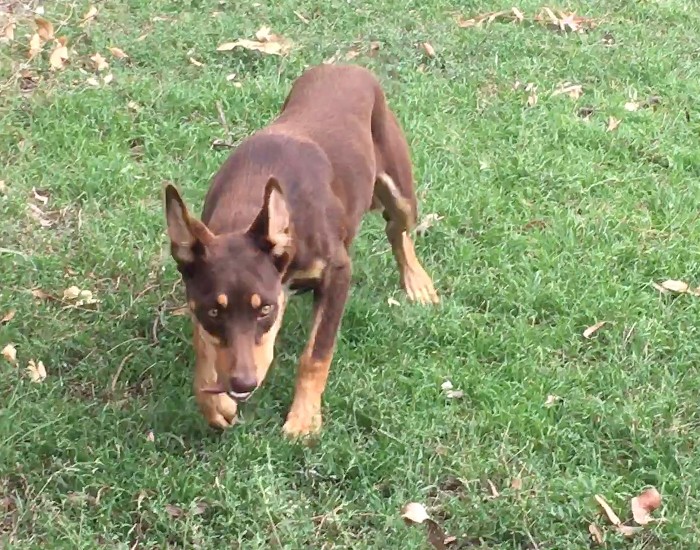 https://youtu.be/qCeSjeJrZF4   vid of Sass
Mindy is by Glendon Ricky/Max, an excellent mustering dog in tough country…and out of Poppy(Chopper xLily)
https://youtu.be/ZL7ptVAw2lc  vid of Mindy
Givt is Wills x Gemma, a proven mating. Lovely little bitch.
Loot(Landy x Tash) surprised, she thinks and is quite steady, first look.
Another nice surprise was Rain (Motley's Russell x K.Remy). She has started properly at last….full sister to K.Skip.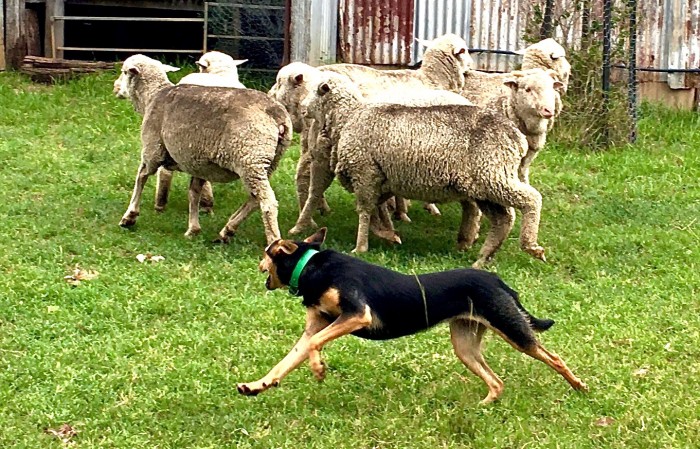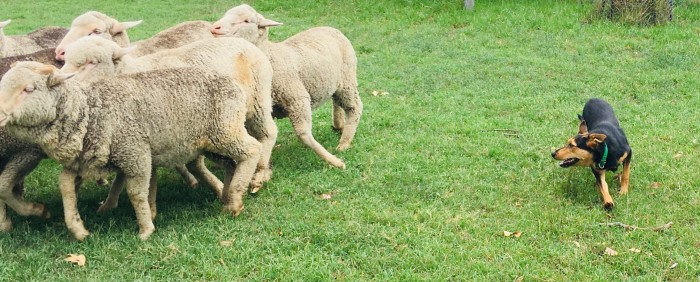 https://youtu.be/EPE5wmSYZTA       vid of Rain
The other two are Jeli(Changi x Heli) and KD Lang(Landy x Whitney). Younger, and I worked them so no pics. Certainly both worth a wait to see how they develop. 
I had another nice young bitch called Twiggy(Whip x True), but she's gone down to Tassie to Peter Allen who is keen to get back into arena trials. He has two nice dog pups bred down there by Mary Faulkner who owns the parents( K.Lefty x K.Dash.) 
An outstanding pup and full younger brother to Mindy(above) is Karmala MarnusL who is down near Merriwa with John Halsted.    https://youtu.be/lhM-v20qgL8
A number of the bitches have been up north having a break and working cattle with Em and Derek. Tash, Whitney, Bimber and Mustard…some photos taken by Em or Derek on my old camera. It has occurred to me that most of the photos of my dogs over the years have been taken working sheep, so some of you will be interested in these.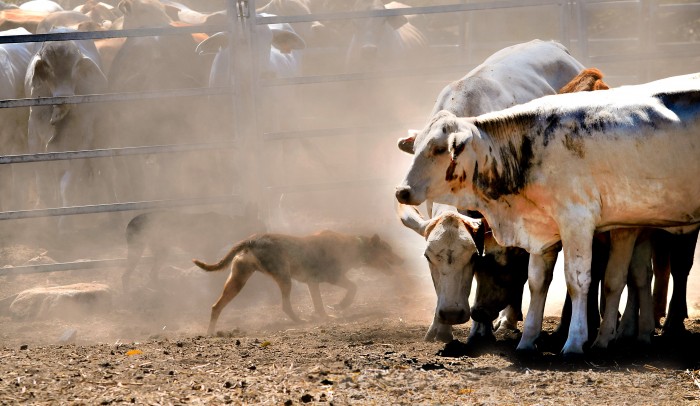 Koonamara Mustard, x Wills. Naka's sister.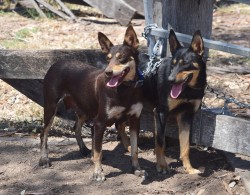 Tash and Glam having a rest from weaner breaking.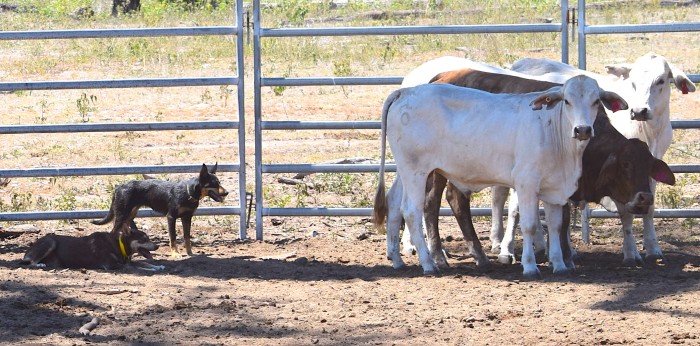 Young Ginny, Givt's litter sister with Bimber.
Fizz and Midnight have been wonderful bitches on cattle and have helped get a lot of youngsters going. They are half sisters out of Karmala Kahlua(Tracker Gibbs x Karmala Brandy) who was a nice bitch but lacked a bit of strength. Fizz is by Riana Glide and Midnight by Tracker the Chief. The following photos of the two of them together tell the rest.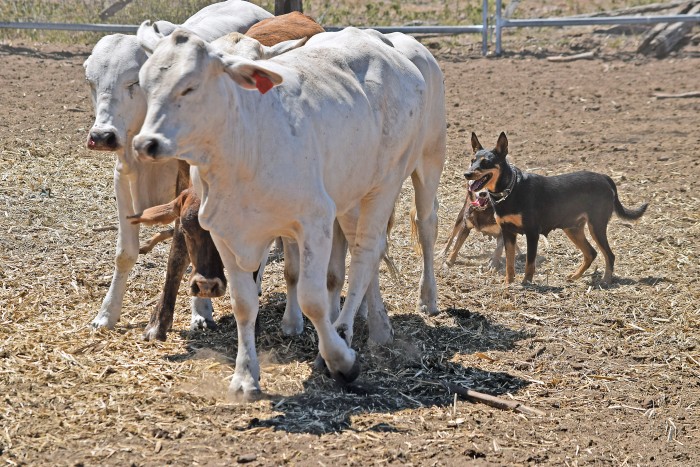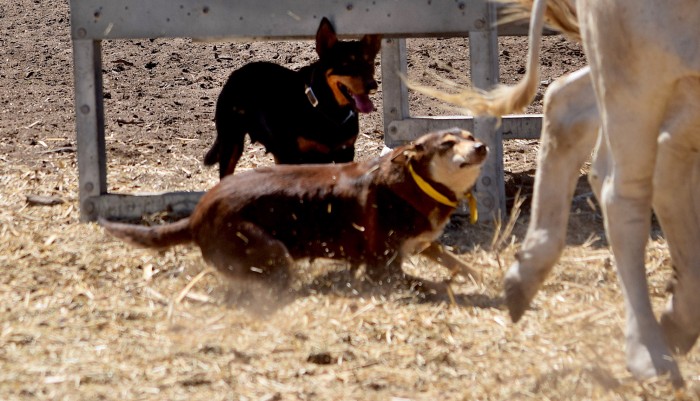 Tash has been a great little brood bitch. She was tried on cattle early on but was giving ground too much. She recently went back for a holiday and has grown a lot in confidence, not surprising considering who is minding her back!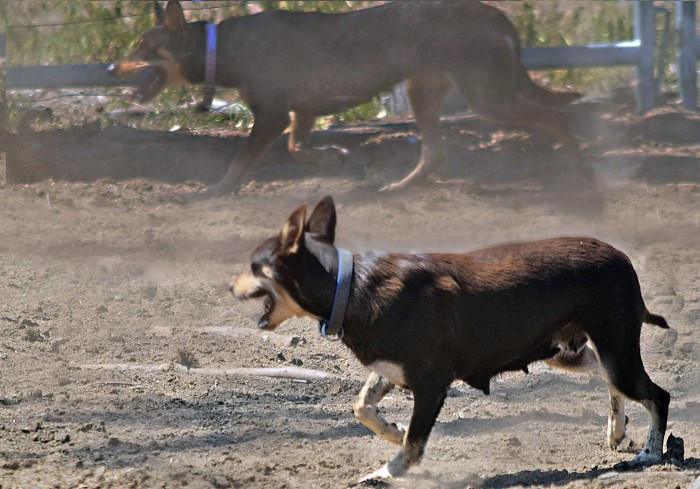 I have a nice old visitor here at present, Avenpart Aspro(Avenpart Wump x Roundhill Gamble). The plan is to test and collect him , hoping it isn't too late. He's been a very good dog for Charles Williams. Nearly twelve, so fingers Xd. He's on a diet at present!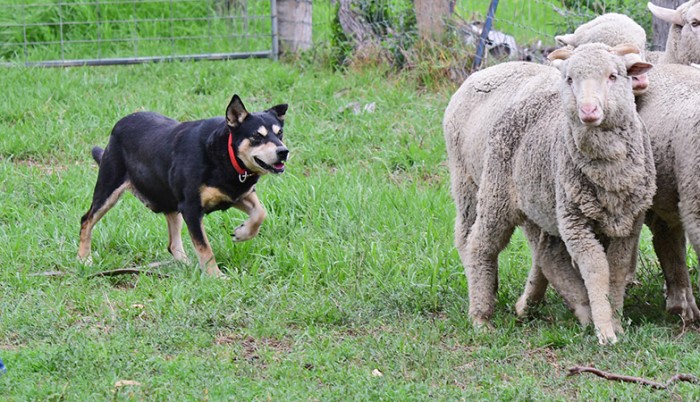 Since posting this news I have taken the old boy for a test and he'd need a good 6 month's intensive work to get more fertility back. 
Well, here's to 2021. I came across this excellent preservative free organic bubbly when Leon Hill, owner of Organic Hill Wines, McLarenvale, rescued a pup I'd sent to the wrong home….when will I stop believing everything I'm told?! Totally misled over the home.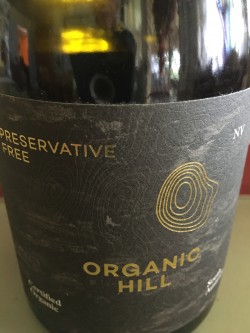 Likewise I believed another story and was almost ejected from the WKC last year for questioning a pedigree. Personally I don't tell lies….too hard to remember the story line these days!!