November 2019
The last month seems to have vanished without trace….like the bales of hay in my shed! November already. The one good thing about Halloween? It defers the Christmas craziness for a week or two! I thought I'd start with a laugh this month as most of us need one….here's Biggles(also pics above) having his first look and concentrating beautifully despite distractions!
The rain was lovely but hot winds soon undid the benefits. We've had unrelenting winds this year, it seems; good to keep the windmill on my bore pumping I guess. They've gone around to the N-NE lately from the usual spring gales from the SW….whatever that means.
Dog news: nearly all the pups from the June /July litters have gone to their new homes which is a great relief, and I am having a bit of a breather before the next batch. Pups remaining are four lovely bitches and one dog which will be run on for a bit. Two bitch pups from Wills x Gemma, GloryB and Glam; the bitch pup from RayxTash, Raegan, and the WillsxWiggle boy Biggles…. vids below. I don't have any video of the Landy x Cara girl Claira.
My bitch pup by Glendon Max is a bit older but looks very nice.
The two cream pups flew out to Germany, here they are on the first leg of their long trip…and at the other end!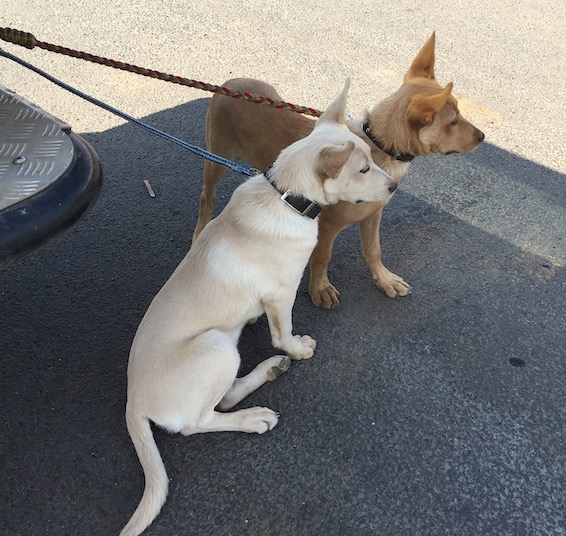 I have been using the Wellcamp Airport for many of the pups heading south. It's a great asset, so easy to park right outside the Departures door and book them in straight away! And nice that the staff now know my name.
I had a drive down to Trangie last weekend to pick up some of my dogs that Ron Robb had kindly had at Nyngan for a bit of work and life experience; not much work this year because of the dire drought out there, but enough to assess Livvy(Landy x Whitney) on large mobs and confirm Arthur Crumblin's high opinion of her. Ron mated her to Harvey when she came on heat recently. I also brought Harvey home for a bit; I sold him to Ron because I didn't have bitches to suit him eight years ago, but I certainly do now. 
Di and Lynnton Martin were kind enough to give me a bed for the night, and Lynnton suggested I take his Jarrah for a litter as he hasn't much stock work apart from feeding at the moment. She's a lovely stylish bitch, a granddaughter of Landy, and we decided to try her to Riverdale Bullet(aka Jim Morris's Turbo, half brother to Anntre Ray). I'll put the pedigree up here. So I drove up to Esk yesterday to meet Jim with Turbo and Jarrah nearly took his head off!! Just hate it when that happens, she'd been very keen on Siggy and I'd had a blood test done too. Anyway Jim took her home and just rang to say they mated this morning. Whew! Lots of Km's for nothing otherwise. 
More notes on next litters under Puppies for Sale.
Karmala Poppy had 2 pups to Glendon Max on Nov.3. Very happy to get these as the last ones are great.
Coming litters: Karmala Whip x Karmala True Karmala Whip x Karmala True
Karmala Wills x Karmala Wings Wills x Wings
Riverdale Bullet/Turbo III x Tynndyl JarrahTurbo x Jarrah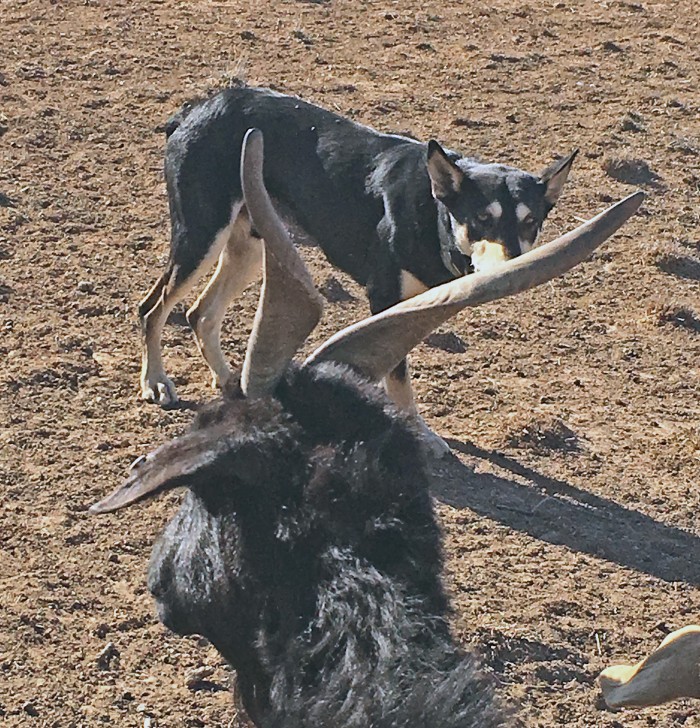 Tynndyl Banjo(Karmala Landy x Tynndyl Mouse)
Turbo x Jarrah    Click for pedigree.
A few photos from the trip. The jacarandas are flowering and I just love them, even waiting in traffic in Toowoomba can be nice when there's one at the lights!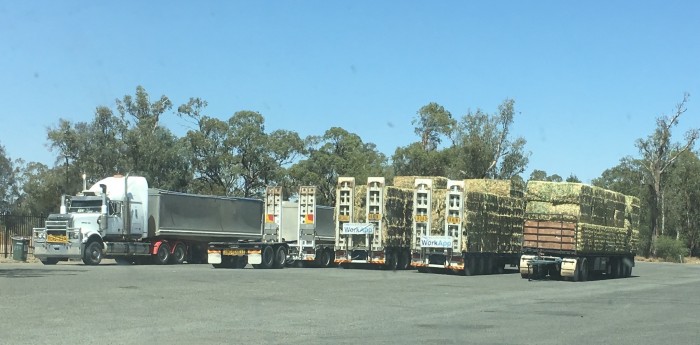 Hay in Coonabarraban. There were lots of double B's of hay heading north.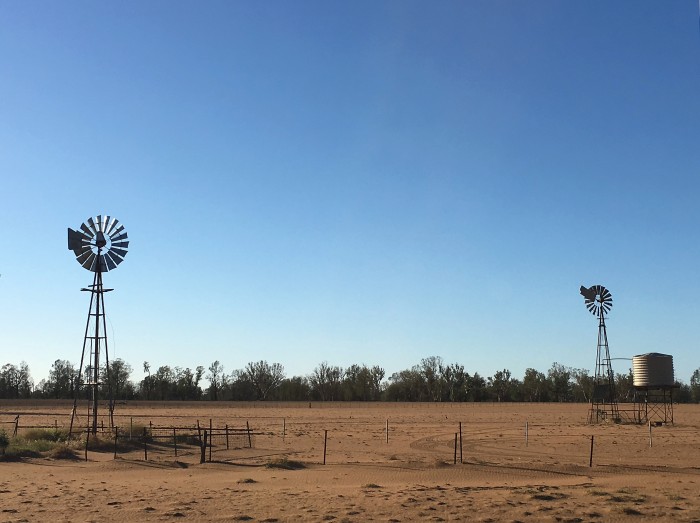 At Collie.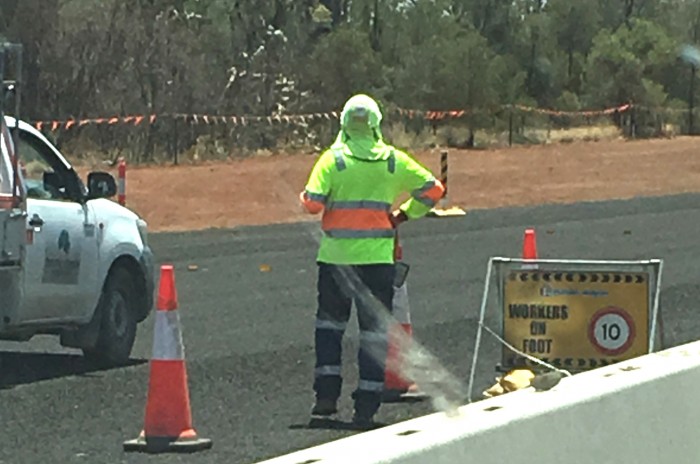 Love this sign!! The road south of Goondiwindi to Moree is being upgraded at last. I remember driving south years ago when it used to rain and it was under water for miles.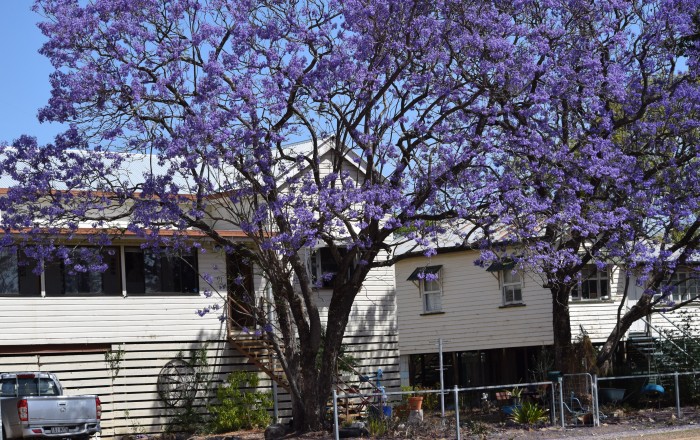 And I have lots of baby birds at the moment. The tawny frogmouths had a setback when the branch blew over with their first nest and they had to start again.
Fingers Xd I can show you their babies next month!