Karmala Win (dec.)
Win is retired at Tiree Station.
 Reg. WKC       DOB 2008
Riana Glide X Karrawarra Gift IV
Win was sold to Brad Cavanagh as a youngster and has done a lot of work for him and bred him some good pups both to Migaloo Maverick and Karmala Clyde. In 2016 Brad offered to return Win in pup to Clyde on a pup swap basis. Clyde is by Driftwood Clyde and one of the first litter I bred in Queensland to a Riana blood dog; Win's sire R.Glide is also by Clyde, so it was a last opportunity to maximise the genetics of this great old dog. Win had four pups to him in May, and the three dogs have been bought by astute breeders as potential sires. I will run on the cream bitch pup.
Win is a full sister to Tilly, Lily and Gemma here with their dam Karrawarra Gift IV.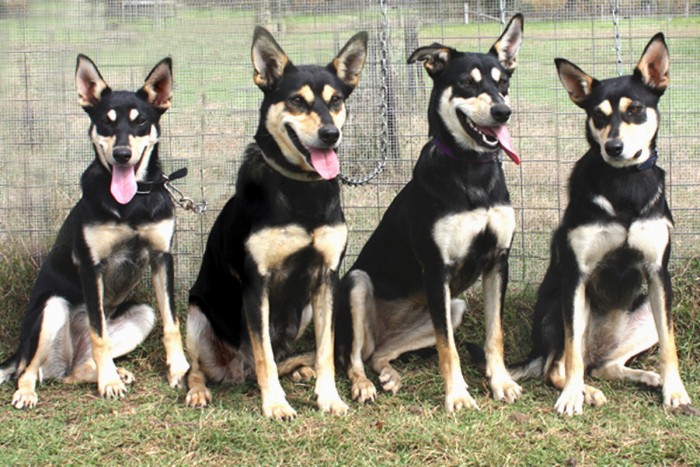 From left, Lily, Gift, Tilly and Win.
I look forward to mating Win to Larkings' Wilson or his son Karmala Wills next time around.
Win in May 2016 and (below) as a pup in 2008…same style.